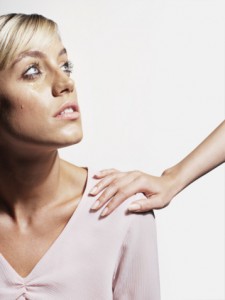 I believe most people truly want to be helpful when their loved one is hurting after a loss.
And yet, most people probably don't know what to say, so they just say whatever seems right at the moment. Often what we think is right, or what we have been taught to say, isn't always helpful.
Consider the following example from Russell Friedman, Executive Director of The Grief Recovery Institute:
If someone staggered towards you with an arrow sticking out of their chest, and blood dripping from the wound, you would probably recognize that the person might be in massive physical pain. It is unlikely that you would say "Don't feel bad, at least it wasn't a poison arrow," and just keep walking past them. More likely, you would say "My gosh, you must be in terrible pain, I'll call an ambulance." Read more...