Contrary to what some might believe, depression is an illness just like any other. It has causes and symptoms just like any other illness. The symptoms of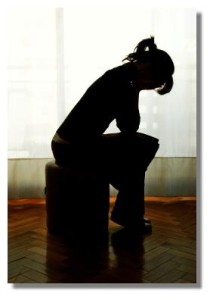 depression enable the diagnosis of the condition since the brain can't be cut open to find the cause of a "disease."  Recovery begins first with the diagnosis made by discussing the symptoms, then with the treatment. You are not "crazy" if you are diagnosed with depression.  You have an illness, just like any other illness – treatable and not something you can wish away.
A few facts
There are enough myths floating around about depression. Now it is time for a fact check. Read more...
Women are twice as likely to suffer from depression as men. Oftentimes, women take on the role of caregiver. As caregivers, we take on a lot of responsibility, including caring for the sick in the family and the elderly. Also, there are many instances throughout our lives that trigger hormonal changes: puberty, pregnancy and menopause to name a few. Hormonal imbalances can contribute to changes in brain functioning which can lead to depression.