Have you experienced any of these?
Chronic pain or illness

Loss of job or business

Move to a new place

Empty nest

Divorce

Death of a loved one

Broken relationship
Experiencing a significant change in a familiar pattern of behavior or circumstances may create a sense of confusion, unknowing, uncertainty, or even grief. If you are recovering from an illness, injury, breakup, death of a loved one or pet, or any number of other life events, you may feel as if your life has been put on pause.
Things that once made sense may cause you to feel unbalanced, ungrounded, and unfamiliar.  It may seem as of life is out of your control, "just the way things are."  You may feel as if life is happening to you and the story of your life is being ghostwritten by others.
Or, it may feel as if nothing ever changes, that you are hopelessly stuck in the same old story.
If so, do you feel…
drained of energy
emotional pain over the loss
unfinished emotional business over the loss
there doesn't seem to be a future because of your loss
you need to take action and feel in control of your life again
you are protecting yourself by not expressing your feelings
time hasn't healed any wounds
like you might be going crazy
You are not alone! Experiencing these thoughts and feelings does NOT mean you're going crazy. What's more, while many of the events that bring a sense of loss are considered "negative" – such as an illness, injury, death of a loved one, or change in financial situation – some other events which may lead to these emotions and thoughts are usually considered "positive."
For example, graduating from high school or college might mean the loss of a familiar routine and group of friends. Promotions at work can mean a loss of control over your schedule. Marriage can bring a loss of personal space and independence. The birth or adoption of a child may mean a loss of sleep and spontaneity. While these events are most often positive, the feelings that show up might not always be.
You aren't broken, and you don't need to be fixed.
It can be unsettling when, for whatever reason, what we've come to know about our life story has changed. The old way of doing things no longer works, but we keep doing things the way we've always done them because, well, it's automatic.
Although your heart may be broken, you are not. Everything you may be feeling in reaction to a loss is normal and natural. It is okay to feel what you feel, to go through what you're going through. Transforming your grief into something positive may sound impossible right now.
Even during a season of loss or change, you can create a sense of wellbeing. Change can create an opportunity for possibilities that may not have existed until now. It is possible to create a new story even during a season of change or loss.
The act of sharing hopelessness with another is a very hopeful act."

– David Krueger, MD, New Life Story® Creator & CEO of MentorPath
Whole-person approach to wellbeing.
Everything in life is connected.  A change in one aspect of our lives can set off a chain reaction in several different areas.  When change impacts "the way things have always been" oftentimes people are motivated to make changes that improve health and wellbeing in other aspects of their lives as well.
You deserve to live a more purposeful, meaningful, and joy-filled life.  I'd like to invite you to consider the possibilities, to find a fresh perspective and motivation for taking some small steps toward change to discover tools, proven strategies, and meaningful activities to help you create and achieve your goals; to create your new life story.
You have to have a new story to be in before you can completely let go of the old one."

– David Krueger, MD, New Life Story® Creator & CEO of MentorPath
Wellness during grief.
Our experience of grief is personal.   Whether your loss was due to the death of a loved one (or not-so-loved one), a broken relationship, end of a lifestyle or career, change in a hoped-for future, or even loss of faith, you are not going to experience the emotions and changes like anyone else, nor follow any predetermined stages. Every relationship is unique.  Every experience is unique.
Can we really be "well" while experiencing grief?
I think we can.  Wellness doesn't mean perfect health or absence of pain.  It's not coming to the end of our grieving.  To me, wellness means living the best we can within our circumstances while also exploring creative ways to process our experiences.  While it may seem impossible to "be well" in the middle of all that you're going through, consider the alternative… the possibility of finding meaning, hope, purpose, or even transformation in your life amidst the loss, end, change, the grief you're experiencing… of being well, in spite of it all.
How are you experiencing your grief?
Do you feel it mostly in your emotions?  Can you feel it in your body?  Is it showing up in your relationships or work?  All of the above?
There are no right or wrong ways to experience grief.  Just as there are no right or wrong ways to process all of those experiences.  Other people may be uncomfortable or critical of the way they think you're "handling" your grief (or not handling it, in their opinion), but it's your experience.  That doesn't mean you must process it alone, or reject offers of help.  It also doesn't mean that they are wrong.  It means that you are unique, just as your relationship with what or who you're grieving is unique.
If we're being honest here, are there times when you wish you could "move on" with your life, or "get over" the pain you're feeling?  While things will probably never go back to "the way they were" it is entirely possible that things could get better.  That your feelings of stuck-ness can be nudged just enough to catch a glimpse of what could be.
Can you imagine for a moment…
… what you'd rather experience?  There are options you may not have considered; after all, you've been busy.  Let's take a moment to explore a bit…
What does grief mean to you?
What does support look like to you?
Do you prefer to grieve alone or with others?
Is it okay to talk about what happened?
How do you feel when you hear other people describe their grief experiences?
What is your "go-to" method of processing discomfort or confusion?
Are there people who criticize or complain about your ways of grieving?
Are there any "shoulds" that pop up as you explore these questions?
If you had a magic wand, what would you like to change?
How I can help…
Grief Recovery Method®
This powerful and dynamic experience is the most sensible, accessible, and authentic plan available for recovery from loss. Each program is facilitated by a Certified Grief Recovery Specialist® in a 7-week one-on-one format. The Grief Recovery Institute has trained thousands of Specialists all over the country as well as internationally.
I provide a safe environment for participants to take the actions of The Grief Recovery Method®. You will look at your old beliefs about dealing with loss, what losses have affected your life, and take new actions that will lead you to the completion of the pain attached to those losses. As a result, our participants find that they are able to discover and complete what was left emotionally unfinished due to a death, a divorce, or other major loss.
The Grief Recovery Handbook, 20th Anniversary Expanded Edition: The Action Program for Moving Beyond Death, Divorce, and Other Losses including Health, Career, and Faith (2009) and the accompanying format, both written by the founders of the Grief Recovery Institute®, John W. James and Russell Friedman, are used as texts for the program.
Grief Recovery Method® for Pet Loss
The loss of a pet can be emotionally devastating. Sadly, the impact of the heartbreak of this type of loss is often downplayed or ignored by friends and family.  I provide the same safe environment for participants to discover and complete what is left emotionally incomplete in their relationship with a pet.
This 6-meeting program is focused on offering pet owners an effective mechanism for taking action to move through and beyond their grief.
We will use The Grief Recovery Handbook for Pet Loss by Russell Friedman, Cole James, and John W. James as our guide.
Helping Children With Loss
Most parents want to do whatever they can to protect their children from painful moments and events that may touch their lives. In trying to "protect" them however, we often do not realize that we are inadvertently passing on to them the same bits of "misinformation" on how to deal with grief that we learned as children.
Stop and think for a moment about what you learned on how to cope with emotionally painful events when you were a child. The chances are that your parents gave you a list of logical-sounding reasons why you should not feel sad. Did any of those reasons honestly make you feel any better? Probably not! The problem is that grief is emotional, not logical.
More likely than not, you simply learned to hide those painful feelings deep inside, rather than express them, because no matter what anyone said, you never really felt any better! This is not because your parents or elders were trying to pass on misinformation to you. They were simply passing on to you the same things they were told as children! Up until now, there was really no useful information that parents could learn on how to effectively help their children successfully deal with the pain of a broken heart!
The creation of the Helping Children With Loss Program, by the Grief Recovery Institute, has changed that. Now you can learn tools that will not only help them today, but for the rest of their lives as well. They will also have to proper tools to cope with whatever grief may impact their lives and later to pass on to their children as well. Your participation in this program can make a real difference for generations to come!
This program is not only designed to help parents, but teachers, school counselors, and everyone else who has contact with children. These skills can be of enormous value no matter what loss a child has experienced, including, but not limited to the loss of a parent, grandparent, sibling, a divorce in the family, or even the loss of a pet.
We use the book When Children Grieve by John W. James, Russell Friedman, and Dr. Leslie Landon Matthews as our guide.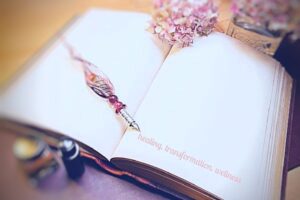 Are you ready – or getting ready to be ready – to experience wellness?
Whether you prefer to work on your own or with a guide, let's figure out the best way for you.  I'm here to sit (virtually) alongside you.  There are options for people who prefer to read, those who prefer to write, and even tools for those who like to express themselves through making art.
Contact me and I'll send you more info.